When I was asked to make an American meal, I had to think of something that could be made without an oven and something that I could find all the ingredients here in Thailand. I decided on one of my moms specialties, chicken and dumplings! It was a challenge to find everything but I did! And the next challenge was for a type A like me to cook without any measuring utensils. But I did!
Here are pictures of the cooking process. I took a picture of the final result but for some reason it looks green, so I won't put it up here!
My Thai family liked it and of course ate it over rice! It's something I'll definitely cook again in Thailand.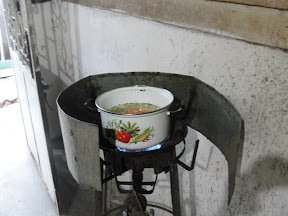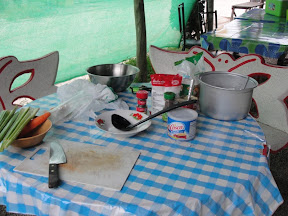 - Posted using BlogPress from my iPad